Caveat: I am (obviously) still figuring this picture thing out!
So just to explain a bit before I embark on this blog thing…I thought that a good way to decide on some places to explore would be to consult
"365 Things to Do in Boise"
courtesy of Living Social. Therefore, when you see the number next to my blog title, that will tell you which thing on the list I decided to check out!
For my first blog adventure, I decided to go to the
#006
,
The Record Exchange
. For future notice, the number part will be a link to the Living Social review, and the place name will have a link to a website for the place, if applicable.
I started off today by meeting my (new) good friend and her dad down at the Boise Market. First of all, I LOVE how easy it is to park in Boise. For those of you who have experienced Seattle, it can be really fun but I think the parking and the roads are horrendous. I get so stressed out trying to figure out where to park, it can cost about $20, and to top it off, the homeless people make me nervous. Honestly, it never feels that comfortable, especially if you are a woman (and I would be really uncomfortable solo!). Boise is not like that at all, and I think it is safe to say it is one of the few cities that has a city vibe but also a small-town character. Yes, there are homeless people, but I find them much less intimidating than Seattle's.
Everything looks empty, even on a Saturday!
I parked in an almost empty, downtown parking garage (and there were plenty to choose from). I think I parked there for about 2 hours, and it only cost $2.50. In addition, I think the first hour is always free!
I didn't really have much in mind for the Market, and my friend and I thought it lasted until 3:00 pm, but it turns out it only lasts until 1:30 pm. The only things I was potentially interested in buying were fruits or vegetables, and I really wanted to find some beets. As a side note, it is funny how many college kids (or people in general) have never had beets before! I don't think we wandered near the fruits and vegetable area, because I didn't see much besides lettuce and mushrooms.
However, it was still really fun. I felt like we were at a Co-op version of Costco, with samples everywhere! Our favorite places were the wine shops, and we sampled four or five different wineries. My friend's dad knew his wine, so it was fun to accompany him. And of course, both of us got ID'ed at each stand. But we got used to it and kept our IDs in our back pockets. Overall, I think my favorite was a Reisling and my least favorite was a Merlot. I still need to get used to the strong aftertaste. I also got a lot of information on various tasting rooms, so Mom, if you ever come back, we can go wine tasting! I think that sounds like a nice, inexpensive thing to do with friends/family.
My favorite sample besides the wine was some pine nut/sunflower seed toffee. It was really tasty and delicious. We also tried things like blue cheese dressing (not blue-cheesy enough for me), sesame sauce (tasted too much like mayonnaise), maple balsamic sauce (good, but not different enough from balsamic…in the words of my mother, "I think I could make that"), sausage (not the biggest fan and don't eat much meat anyway), and seasonings sprinkled over bread (delicious!).
After I left the Market, I decided to check out the Record Exchange in downtown Boise. Thank goodness I have my smart phone (if you have an iPhone, download the free Mapquest App; I love it)! It makes getting everywhere so much easier. I also really like the streets in Boise. They are nice and wide, and traffic is never too heavy. When I drive in Seattle/Auburn, I always end up with a sore neck from gripping the wheel. In Boise, it is never very stressful and if I get lost, I don't even mind because I get to see a new part of the city and my GPS just starts "Recalculating!"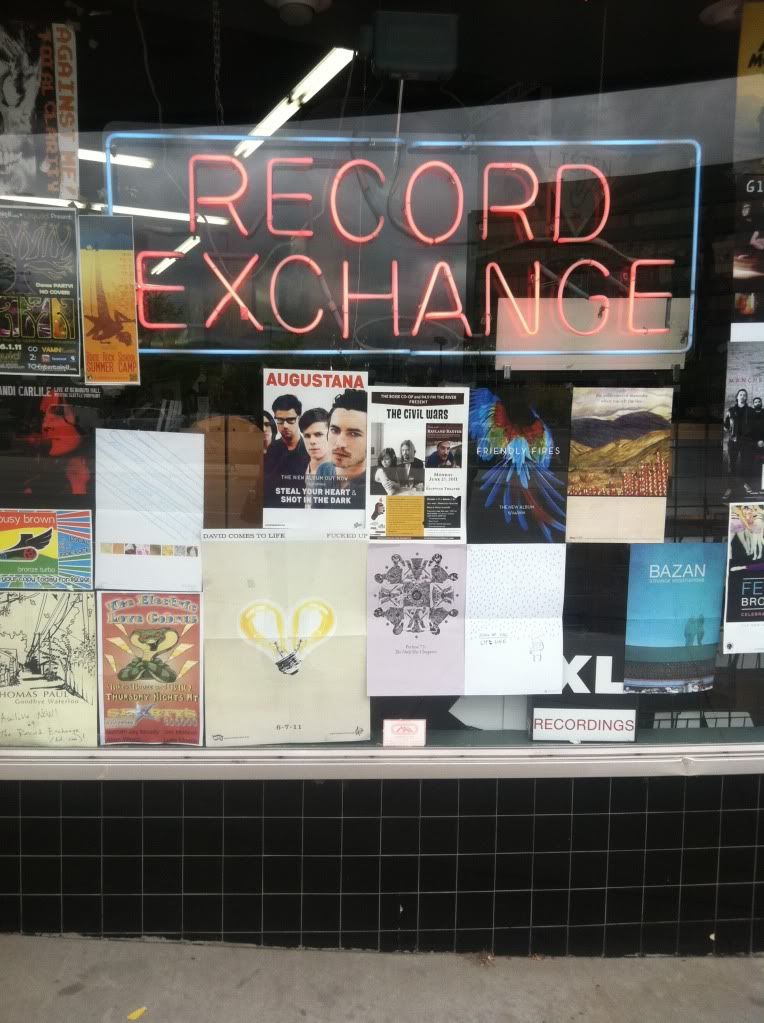 I usually hate music stores because I typically stand for everything they seem to be against (the real music stores, not the "big box" ones). I shop at chain stores, I don't think Walmart is evil, etc. I typically feel out of place, so I was a little wary of going to the store. To make the picture clearer, I was wearing Hollister, which is definitely not the typical attire in a place like that. However, once I got there, I didn't feel out of place at all! Everyone was really friendly.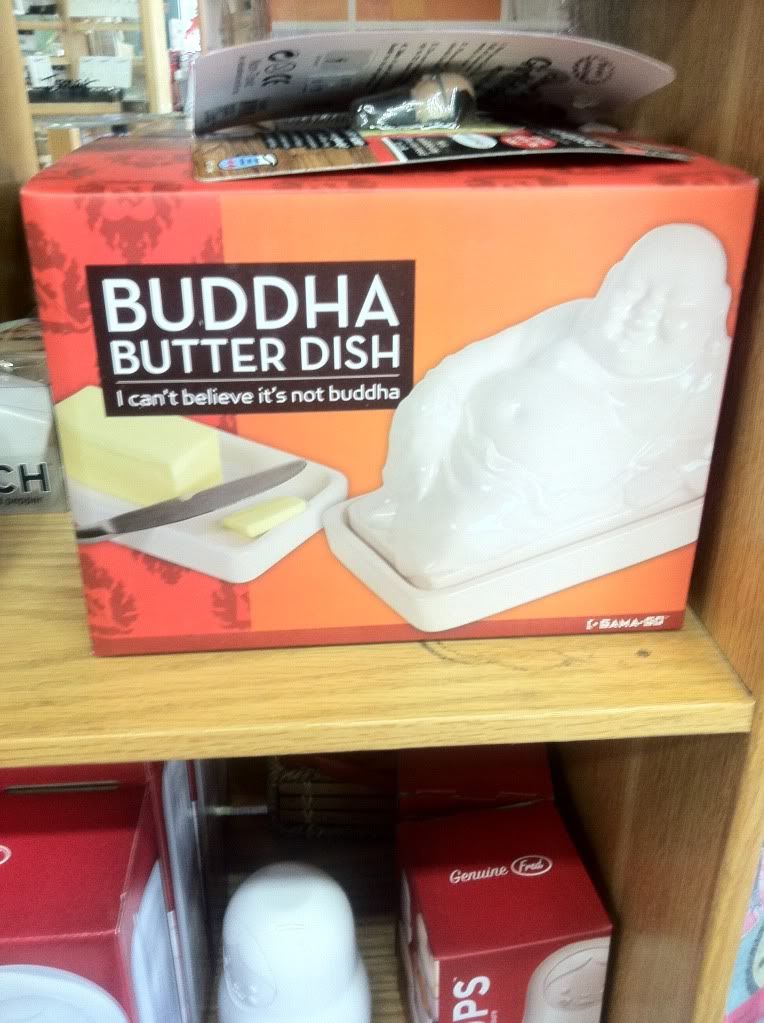 I do still feel really awkward taking pictures, so there are only a few sneaky shots from my iPhone. I always feel like I am doing something wrong when I snap a photo. I remember we tried to take pictures in Express once, and they said that wasn't allowed. I have no idea what is allowed or not in stores, so if anyone knows picture taking etiquette, please let me know! I am not a big picture taker in general, so this will be an adjustment for me. While taking the pictures, I am sure I looked more suspicious than if I would have just been outright about it, but oh well.
For anyone who knows me, you will not be surprised to know I did a little research before I went to the store, and I had already decided what CD I wanted to buy. I consulted my trusty arsenal of magazines, and had settled on either the Friendly Fires, Arctic Monkeys or Teddybears. I don't really know much about any of these bands (and had only heard of one) so I felt like they would likely be sufficiently "indie" enough to be sold at this store. I was surprised to find the Record Exchange had all kinds of music, and not just obscure, alternative stuff.
I decided to buy the new Friendly Fires CD, "Pala." It was originally $9.99 and was on sale for $8.99. It just got released May 16th, so I think it is awesome that is was already on sale and also very affordable. Some might take it as a bad sign that it was already on sale, but I was excited. J I was expecting to spend a lot more, and my bank account is much lower than it normally is, so I am a little more money conscious until I start work.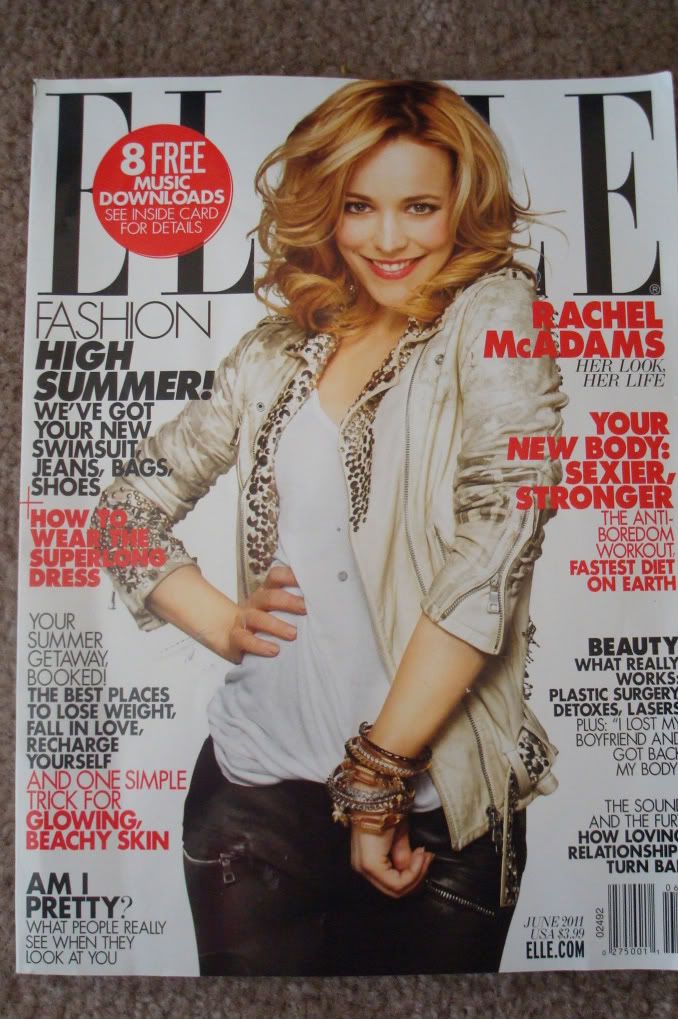 Elle magazine said, about the CD, "British indie-disco trio Friendly Fires recorded their deliciously catchy (and critically adored) self-titled debut in lead singer Ed Macfarlane's basement. On their sophomore effort, Pala (named aptly after Aldous Huxley's 1962 novel island), the boys have polished their act, delivering heart thumping beats and Macfarlane's baritone ear candy on dance tracks (like standout "Live those days tonight") with impeccable smoothness.
I loved Aldous Huxley's Brave New World, and I also enjoy naming things after books/authors. For example, my rat was named Herbert after H.G. Wells, after I read the War of the Worlds (which I am pretty sure I read in fourth grade [nerd]). I also named my lizard Lucy, after a character in the Chronicles of Narnia. So, even though I was making a music selection, I decided based on a literary connection. Music has never been my thing anyway.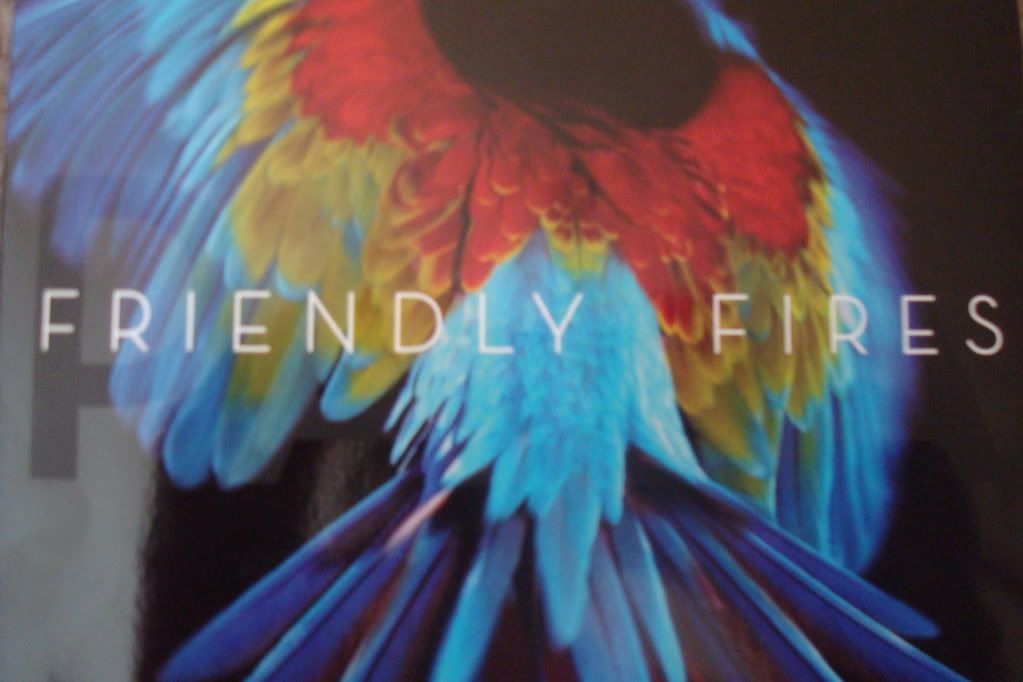 I haven't had time to listen to the CD, but I will when I head to my friend's for dinner. It always takes me awhile to come up with my favorite songs, because I never like a song much the first time I hear it. It has to have some familiarity before I actually want to tune it to a particular song. I will let you know what I think of the album when I decide!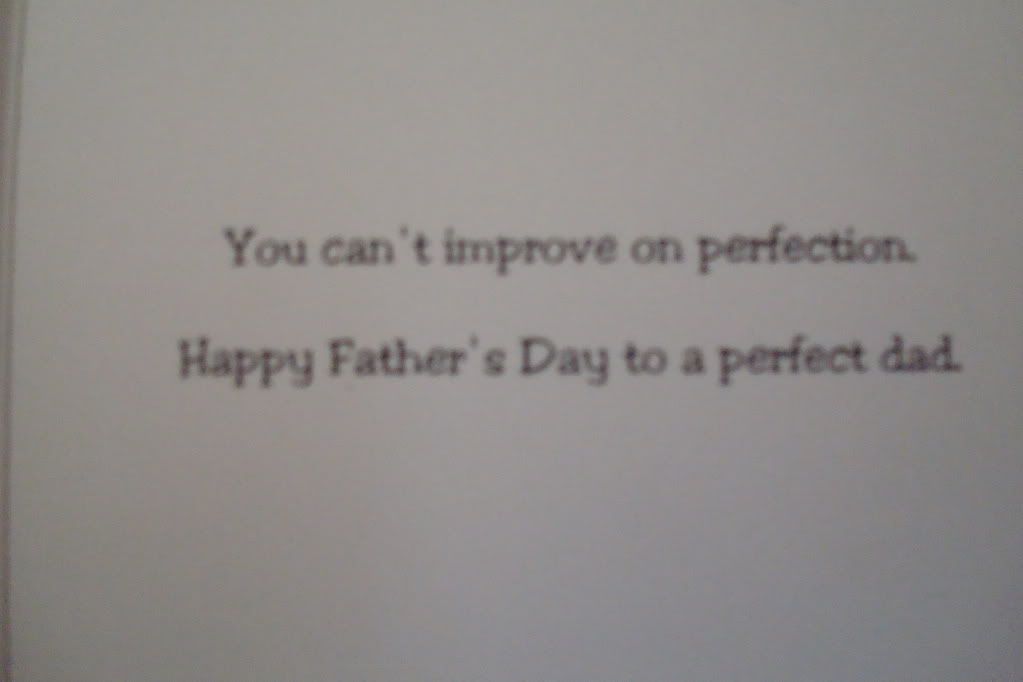 I was also really excited to see that the Record Exchange had a sale section, and in that sale section were tons of cards for $1.00! Lately I have been really into sending cards, and $1.00 is a really good deal. I am going to have to start buying my cards there. I think I will be more likely to go to the Record Exchange for cards and not for music! I bought a card for my Dad for Father's Day. Mom, I swear I got you a Mother's Day card, but now I have to find it…
The Record Exchange also has a coffee bar, and I was excited because they had a specialty tea drink. Not many places have cool tea drinks, so I love when they reach out to tea lovers as well. I ordered the London Fog. It was Earl Grey, steamed milk, honey, and vanilla. It was really good, and $3.39 for a 16 ounce. I tipped the extra $.61, which is an 18% tip! I think my boyfriend would be impressed, because he knows I hate to tip (but somehow always seem to do it well anyway). The drink was really good, but I would have liked a bit more vanilla. It was very similar to what I made this morning at home (blackberry black tea, milk and honey). I hadn't thought of adding vanilla to tea, so I think I will try that more often.
I could write forever, but when I read blogs I know I hate long entries, and this one is already a novel. I will leave you with one more funny thing. At the Record Exchange, they had "Man Candles" for Father's day. The flavors they had were Fishing Dock, Pot Roast, and Football. They literally all smelled exactly like they said, and it was gross and amazing at the same time. I know my family will be excited…the website says it airs on Shark Tank this Friday! I am not sure if that means it already aired, but maybe you guys caught the episode/will catch the episode. Sorry Dad, I don't think I am going to get you that for Father's Day, even if I know you would love a
Poker Room candle
(yes, they have that kind!).
Today for lunch I had ground turkey meatballs (turkey was buy one get one free at Albertson's!) and yogurt sauce. I don't eat much meat, but these are delicious and packed with vegetables/herbs/spices. I got the recipe from a blog called
Orangette
, but left out pine nuts because they were about $6 for half a cup. No thanks! Also, when I was making it, a few fell apart, and I thought that the crumbly bits were even better than the meatballs themselves. If anyone else wants to make it, it might be even better as a stir fry (and easier). Also, the recipe has golden raisins in it, and sounds weird, but they are DELICIOUS! I read the comments, and apparently a lot of people do it, and it is fairly common to put in spaghetti sauce...so good.